Long Beach Half Marathon
October 11, 2015
View from my room on the 11th floor of the Renaissance Hotel.
After a seven-year break, I'm back for another half marathon! I'd been planning to try the full marathon, but due to the intense heat and difficulties with my last few long training runs, I decided to switch to the half. I was really glad I did! It was in the 90s all weekend, which made for a really hard race.
I headed out around 7 am for the 7:30 start, and found my place at Wave 5, for expected finish times of 3:32 and over. I didn't know it at the time, but I could have done an early start at 6 am with the full marathoners. That would have really helped escape some of the heat!
Crossed the starting line at around 7:40 am. It was already hot and humid, but I felt pretty good at the start.
Reached Mile 1 under the underpass.
Approaching the first turn, we circled around this little park.
Just after mile 2, we crossed a bridge.
The early morning sun shone over the water as we crossed the bridge, with the Queen Mary on the right in the distance.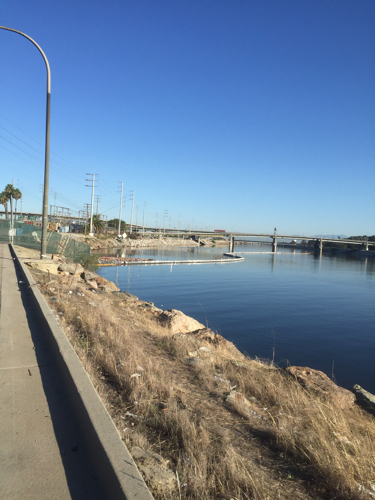 Then we ran along the water.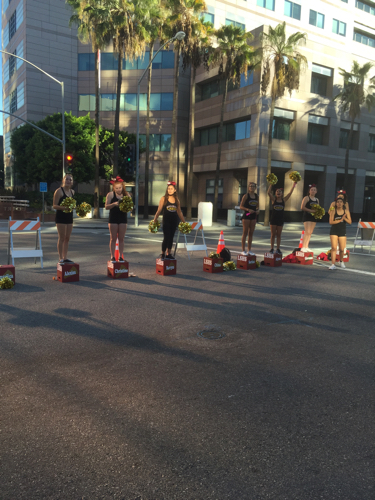 Cheerleaders cheered us on.
We passed a little lighthouse on the hill above us.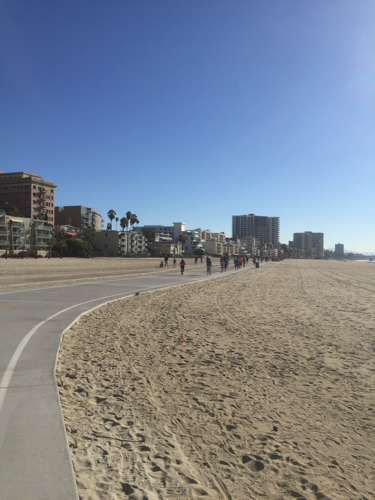 Running along the beach, we passed the halfway point.

Passing mile 8 on the beach.
This is one of several rock bands who entertained us along the way.
Nearing the turnaround at about Mile 10, I began to get in trouble. I'd taken an electrolyte drink instead of water at one of the water stations and it upset my stomach. Because of my stomach troubles and the heat, I didn't eat any more GU, which I suspect led to a blood sugar drop. Anyway, I got very weak and eventually couldn't run any more, so I had to walk the rest of the way.
Shade! It was very welcome to get out of the sun for a bit.
We passed the point where the full marathoners split off. I was very glad to keep on the left with the half marathoners!
Mile 12! Only one more mile to go! It was really hard to keep going, but I made myself keep moving forward.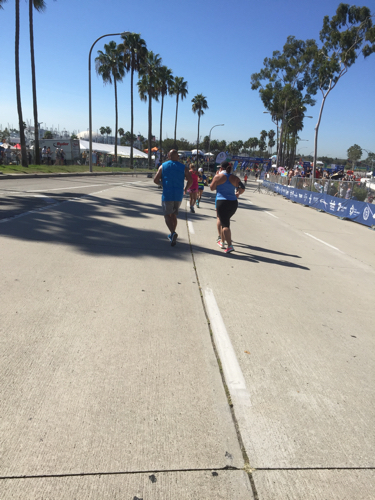 The finish line is in sight!
I did it! Made it past the finish line, picked up my finisher's medal, water and coconut water and some snacks, then found a patch of shade in the grass to sit and rest a while. My final time was 3:39:15, quite a bit slower than I'd hoped, but a finish is a finish!
No Comments »
RSS feed for comments on this post. TrackBack URL
Leave a comment