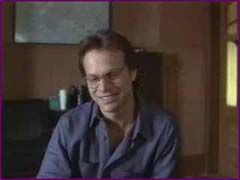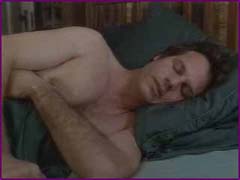 "He's a guy who likes older women. It's not a rare occurrence really. Back in my days on the loose, I had an affair with an older woman. It was role reversal. It was great. She did all the planning for us and was in complete control of the affair. It felt really good, so I can understand where my character is coming from. If I weren't very married, I certainly could fall in love with Shirley. She is so full of life and vitality."
– Bill Paxton
I'll admit right up front, I don't care for chick flicks. And this is a chick flick. Still, I think I can tell a good chick flick from a bad one, and this is a bad one. This sequel to 1983's Terms of Endearment picks up a generation later, with Shirley Maclaine's Aurora Greenway coming to terms with her age and the bad job she did raising her grandchildren. The movie strains to be clever and insightful, but mainly ends up being shrill and heavy-handed. And I'm sorry, I just can't get behind the spiteful vandalism of a Ferrari. I mean, a Ferrari!
Bill plays Jerry Bruckner, a therapist Aurora visits about her depression, fires, and then begins an oddball affair with. He's a hapless sort of fellow, clearly out of his league with a formidable woman like Aurora, and a bit dumb for a therapist, if you ask me. His main purpose seems to be to stand around looking confused and pretty, which he does very well.


Pretty boytoy Bill. Watch him lounge on the couch in his underwear. See him curl up on Shirley Maclaine's shoulder. Is it worth sitting through this excruciating dud? Well, at least once.

One and a half stars, only because Bill's pretty. And he wears cowboy boots.